WE ACKNOWLEDGE OUR RESPONSIBILITY
Sustainable and economic activity means taking responsibility for the future of our environment – above all when it comes to disposing of and recycling your waste products.
The concept of environmental protection has long since become a global reality and is becoming a more and more complex and cost-intensive requirement in the private sector, but above all for businesses. The cost of disposing of production waste puts a strain on company budgets and thus directly influences their competitiveness. Waste disposal has thus long since been more than a simple method of getting rid of things.
We bring together reliable service with modern technology in order to satisfy the quality requirements of an increasingly important recycling economy: beginning with a precise analysis of customer needs, to highly experienced, competent consultancy, right through to the professional execution of a wide range of disposal measures.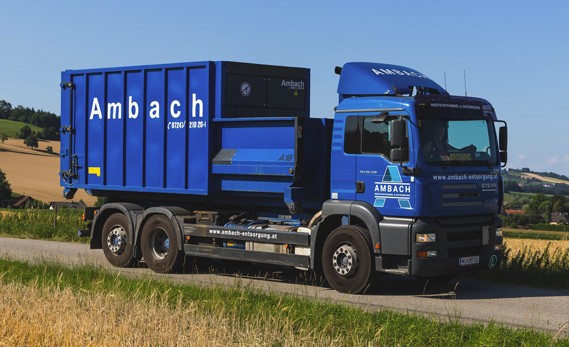 UNFAILING RELIABILITY
We adapt to these growing requirements and thus complex logistics, flexible container concepts, consistent availability of experts, a sensitive approach to costs and extensive consultancy are the foundations on which we build our company.
With our waste disposal concepts we orient ourselves both towards manufacturing companies as well as private clients, who we support in various areas of waste removal:
Container service
Disassembly and demolition
Disposal of construction waste
Decluttering
Decluttering
Disposal of:
Waste of paper
All types of plastics
Industrial waste
Waste wood
Waste metals
With a multitude of different containers, 9000m2 of storage facilities, wheel loaders, forklift trucks, baling presses, lorries and a motivated and professional team, we put your individual disposal solution into place in a cost-effective and timely manner. Your trust is the basis for our daily work; "unfailing reliability" is more than just a catchphrase.