PLASTIC PAYS OFF
Provided that they are sorted according to type, almost all plastics can be re-used and implemented as recycled secondary raw materials for industry.
The range of plastics is becoming increasingly complex: New production processes and material combinations complicate the search for the most suitable recycling option. Extensive knowledge, years of experience and an instinct for customer requirements are the basic prerequisites for the most effective utilisation of plastic waste.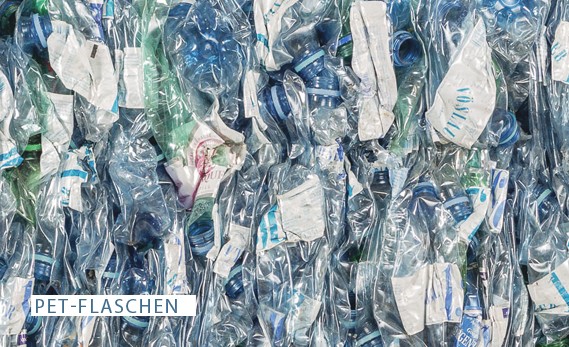 ABSOLUTE SORTING ACCURACY
Every year, approx. 30,000 tonnes of a wide range of plastics are collected, sorted and then added to the recycling process at our sites. During this process, we pay close attention to sorting accuracy and finding the best quality plastics: This means that where other providers only pre-sort plastics to a certain degree, we go one step further and separate these once again to obtain maximum quality for the remainder of the recycling process. For us, absolute sorting accuracy is essential and only those materials that belong together should stay together.
With our expertise, we cover a broad spectrum of reusable plastics:
Hard plastics such as bins, canisters, barrels, PET, straps, bumper bars, etc.
Segregated production waste, old warehouse stock, faulty batches from trade and industry.
Films of varying quality
We also know our recycling partners well and know where certain products can be best used.