WE MAKE THE BEST OUT OF IT
Already prior to 10,000 years ago, people melted down copper objects they no longer needed and cast new objects out of the remains. The idea that metal is a valuable raw material that can be re-used is thus no new age discovery, but as old as metal processing technology itself.
Today, international economic growth and the industrial boom of countries such as China above all are making various metals into expensive products in great demand. In the process, re-using limited raw material resources is not only more environmentally friendly but also generally a great deal more cost-effective. In this way, recycling steel for instance only uses a quarter of the quantity of energy required for the production of steel out of primary materials. One could assume that about 460 million tonnes of various metals will be directly fed into recycling each year.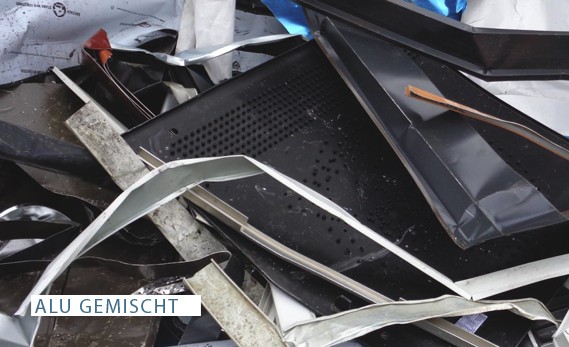 RECYCLED METAL
As a forward-looking company, we are constantly expanding both of our core areas of recycled paper and plastic as well as recycled metal as a third main focus. The acquisition and trade of waste metal materials are increasingly gaining in significance within our company.
In this respect, we also rely on an international network of buyers and suppliers in order to
provide the recycling economy with
metal waste products such as iron/scrap, aluminium, brass, copper, etc. for the recycling economy in the most flexible and cost-effective manner.